Your Guide to Online Cybersecurity Bootcamps in 2022
Interested in entering the cybersecurity field or grow a current IT career? Enrolling in a cybersecurity bootcamp online may help you gain the skills you need. Online bootcamps offer the same concentrated learning format as in-person bootcamps, with the added benefit of learning from your home. Read on to learn more about how cybersecurity bootcamps work, potential careers, and how to pick the right bootcamp for you.
SPONSORED BOOTCAMPS
Further Your Cybersecurity Career
Cybersecurity bootcamps aim to bolster skill sets specific to the bootcamp. Their main goal is to ensure you are equipped with the focused and practical knowledge and skills you need to meet your career goals. For a broader and more expansive education that teaches creating assured systems, data mining, machine learning, cryptography and biometrics, consider an online master's degree in cybersecurity programs.
What Are Online Cybersecurity Bootcamps?
An online cybersecurity bootcamp is a focused training program that prepares students for a variety of cybersecurity positions. There are different levels based on knowledge and experience, with the more advanced bootcamps teaching the skills necessary for students to qualify for higher positions upon graduation.
Bootcamp schedules can vary from a full-time class to the slower-paced, part-time classes that accommodate busier lifestyles.
Online bootcamps take much less time than earning a cybersecurity degree online. They are offered by both private and publicly funded providers, including tech companies, colleges and skill academies. Whether you are self-taught or an experienced IT security analyst, bootcamps are great for bolstering your skill sets.
Cybersecurity Master's Degree vs. Cybersecurity Bootcamps
A cybersecurity master's program is different from a cybersecurity bootcamp in several ways. A master's program provides more theoretical knowledge and management training than a bootcamp. A student in a master's degree program will also be introduced to emerging technologies, them to become familiar with such tech before they head into the workforce.
Bootcamps, on the other hand, are highly concentrated practical learning experiences that accelerate the learning process and (hopefully) kickstart the participant's career. Bootcamps are often sponsored by private companies that are looking to familiarize students with their software and hire the more promising graduates. Other bootcamps are tailored to jumpstart a career change and/or prepare you for exams and certifications.
Newcomers often encounter a steep learning curve during bootcamps, students usually must meet requirements to apply. One of the benefits of earning a cybersecurity master's degree online is the hands-on experience gained from working in the field or on keystone projects. Master's degree holders will typically meet most bootcamp requirements due to their practical and theoretical knowledge of cybersecurity. These degree holders tend to use bootcamps to further their knowledge in a specific field related to cybersecurity or gain more experience working with applications.
How Do Online Cybersecurity Bootcamps Work?
Online cybersecurity bootcamps are similar to their in-person counterparts. Full-time remote courses typically require at least 40 hours per week. They are broken down into weekly or biweekly segments that start with learning and end with the application. This outcome-oriented agenda can include one-on-one instructor guidance, career coaching, or interaction with classmates.
There are different types of online cybersecurity bootcamps depending on your availability. Self-paced online bootcamps take longer to complete but typically require at least 10 hours each week. Students complete projects and curriculum on their own schedule and meet with their mentor regularly.
Cybersecurity bootcamps are a focused way to soak up information related to cybersecurity or a related field. Unlike traditional schooling, bootcamps are more action-focused, combining hands-on experience with intense learning. Each week the student will learn what they need to be prepared for the practical assignment, but the knowledge may be limited to completing the assigned task instead of an encompassing lesson.
Will a Cybersecurity Bootcamp Advance Your Career?
Graduating from a cybersecurity bootcamp may help you advance your career, depending on your level of expertise. Students transferring from a related industry to cybersecurity may find it easier to earn a position than candidates who are strictly self-taught. The self-taught can use bootcamps to put their knowledge and skills to the test and add to their portfolio with accredited institutions backing their worth.
However, for students who may be chief information security officers or ethical hackers, career advancement may not be as much of a priority as gaining the critical skills needed to protect your company. If you are in middle to senior management, bootcamps are a focused way to learn new information and typically take less time than learning on your own or going back to school for a degree program.
Bootcamps are also a way to connect with like-minded people and network, which may open opportunities to advance your career. Your instructor may place you in a group where you can ask your team questions, work on projects together and get to know each other.
How to Choose the Best Online Cybersecurity Bootcamp for You
Bootcamps typically offer lessons in:
Computer programming and system administration
Cryptography
Risk management
Router and switch configuration
Ethical hacking
A common goal is to help students look for loopholes and backdoors in network systems and computer programs, as hackers do.
Start by finding bootcamps that appeal to you. There is a directory of bootcamps at the end of this article to begin your search. Once you have bootcamps that interest you, read each mission statement and select the ones that align with your learning style. From there, take a look at each curriculum to ensure they have job-focused projects or prepare for certifications. Other factors to consider may include:
Professional or credentialed faculty
Positive student reviews
High completion and hiring rates
Good employer partnerships
There are many kinds of cybersecurity bootcamps, including those that are more mentor-focused and others that are more team and project-focused. Choose the style that works best for you.
Interested in a different career? Check out our other bootcamp guides below:
Cybersecurity Bootcamp Directory
Below is a list of cybersecurity bootcamps:
Columbia University
Columbia Engineering Cybersecurity Boot Camp
New York, New York
Description:
At Columbia Engineering Cybersecurity Boot Camp, learners get hands-on training in networking, systems, web technologies, databases, and defensive and offensive cybersecurity. You will also learn methods, techniques, and best practices for accurately conveying the severity of the risks faced by an organization's security posture.
Enrollment Type: Part-Time
Length of Program: 24 Weeks
Credits: N/A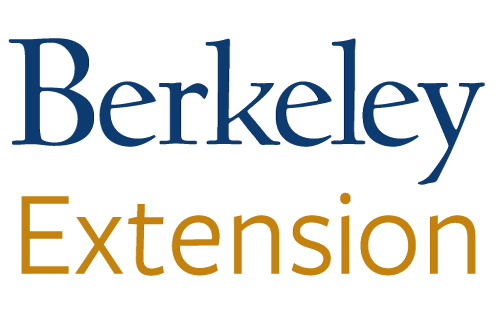 University of California, Berkeley
Berkeley Cybersecurity Boot Camp
Berkeley, California
Description:
At Berkeley Cybersecurity Boot Camp, you'll learn from skilled instructors and gain ample experience in networking, systems, web technologies, databases, and defensive and offensive cybersecurity. The curriculum is designed to give you both the knowledge you need in the cybersecurity industry and ample experience applying that knowledge to real-world problems.
Enrollment Type: Part-Time
Length of Program: 24 Weeks
Credits: N/A
Northwestern University
Northwestern Cybersecurity Boot Camp
Evanston, Illinois
Description:
Northwestern Cybersecurity Boot Camp offers hands-on training in networking, systems, web technologies, databases, and defensive and offensive cybersecurity. Through immersive instruction and lab environments, students learn both the theory and application of tools used by industry professionals.
Enrollment Type: Part-Time
Length of Program: 24 Weeks
Credits: N/A
University of Texas at Austin
The Cybersecurity Boot Camp at UT Austin
Austin, Texas
Description:
Gain the skills to defend users and organizations against cyber attacks. The Cybersecurity Boot Camp at UT Austin gives students hands-on training in networking, systems, web technologies, and defensive and offensive cybersecurity through interactive classes and a dynamic curriculum.
Enrollment Type: Part-Time
Length of Program: 24 Weeks
Credits: N/A
Springboard
Cyber Security Bootcamp
Name of Degree: Cyber Security Bootcamp
Enrollment Type: Full-Time and Part-Time
Length of Program: 6 months
Credits: N/A
Concentrations: N/A
Evolve Security
Cyber Security Bootcamp
Name of Degree: Cyber Security Bootcamp
Enrollment Type: Part-Time
Length of Program: Less than 6 months
Credits: N/A
Concentrations: N/A
NexGenT
Cyber Security Specialist Course
Name of Degree: Cyber Security Specialist Course
Enrollment Type: Full-Time and Part-Time
Length of Program: Less than 6 months
Credits: N/A
Concentrations: N/A
Woz U
Cyber Security Training Program
Online
Name of Degree: Cyber Security Training Program
Enrollment Type: Full-Time and Part-Time
Length of Program: Less than 1 year
Credits: N/A
Concentrations: N/A