Your Guide for Online Bootcamps for UX/UI in 2022
User experience (UX) and user interface (UI) design refer to the interaction between a user and a product or service. UX/UI designers work with businesses to create web designs that are easy to navigate and understand for the end user.
But how do you become a UX/UI designer if you have no experience or are in a different industry? 
SPONSORED BOOTCAMPS
The answer for some is bootcamps. Businesses are realizing now more than ever the importance of brand consistency and structured content in regard to design elements. Bootcamps help to shorten the learning curve for students and teach the necessary skills for graduates to land an entry-level position upon completion of the course.
What Is an Online UX/UI Design Bootcamp?
Online UX/UI design bootcamps are highly focused training programs designed to prepare graduates for myriad design positions. Bootcamps are offered at different expertise levels ranging from beginner to advanced, helping to jump-start careers or fill in knowledge gaps from emerging technologies.
You can experience online design bootcamps from your home, while still receiving the same training as students attending on campus. There are many bootcamps to choose from to match your budget, schedule and learning pace. Some offer students credits toward a master's degree or equivalent program upon completion of the course.
If you are comparing UX/UI bootcamps online to other courses or earning your degree, you should know that bootcamps are typically much shorter in length. They are offered by private and public providers, including colleges, universities and skills academies. UX bootcamps are a quick way to learn new skills to prepare you for an exciting career in design.
What Is the Difference Between UX and UI?
While UX and UI are used almost interchangeably, they are slightly different.
UX, or user experience, is the experience a user has while using a product or service. Some webpage traits that could affect a user's experience include:
Page load speed
Gaps in content for each stage of the sales funnel
Pages lacking necessary information such as a phone number
UX can be summed up as the overall feeling a user experiences.
UI, or the user interface, is each visual element, page or screen that allows a person to interact with a product or service. User interface issues a user may experience include:
Difficulty reading text due to lack of contrast
Too many buttons on a webpage
Inconsistent style from one page to another
UI can be summed up as the bridge that connects the user to the product or service.
A UX designer is focused on the concepts of the design process, while the UI designer is focused on the tangible elements of it.
What Will I Learn in an Online UX/UI Bootcamp?
Online UX/UI bootcamps offer the same comprehensive curriculum as their in-person counterparts. Students graduate with the skills to be successful as a UX designer. UI bootcamps teach students different user testing methods, design thinking and usability hygiene that help solve real-world problems. They also provide training and experience with tools like Sketch, Adobe Suite or Balsamiq.
Here are additional topics students may learn while attending an online UX/UI bootcamp:
User research
Prototyping
Heuristic Evaluation
HTML
CSS
Usability evaluation
Site redesign
Lean management methodologies
User-centered design
Interaction design
Information architecture
Agile organization
UX research methods
App design
Interaction design principles
Guerrilla user testing
UI close-loop design
Advanced design systems
Advanced visual design fundamentals
Learn to thoroughly document the design process
Shareholder presentation principles
Real-world implementation of designs
UX/UI bootcamps also teach how to use various design tools including:
InVision
Adobe Experience Design
Origami Studio
Sketch
Axure
Webflow
Framer
Atomic
Principle
JustInMind
Craft
Proto.io
Marvel
Figma
FlowMapp
Will I Need Relevant Experience Before Beginning an Online UX/UI Bootcamp?
While it may seem hard to believe, the great thing about online UX/UI bootcamps is that you may not need relevant experience before beginning. Many bootcamps are designed to teach beginners with nothing to show but their eagerness to learn UX design, and give them the skills to land an entry-level position. If you have the motivation to start a promising new career in UI design, then you have everything you need to prepare for a bootcamp.
However, some bootcamps may require applicants to meet prerequisites before enrolling. These bootcamps are tailored for experienced designers or those with a college degree or certification and help them to advance their skill sets beyond what a beginner course can offer. Many of these bootcamps are geared toward mastering emerging technologies and skill sets that require a thorough understanding of the fundamentals. Make sure the bootcamp you choose is the right fit for where you are on your journey to becoming a UX designer.
What Will My Day to Day Look Like When I Do an Online UX/UI Bootcamp?
Bootcamps are meant to be highly concentrated training regimens that prepare a beginner for an entry-level position in design. As a student, expect to dedicate five to 20 hours per week to complete lessons and projects.
One difference between in-person and online bootcamps is that while you are attending from the comfort of home, you are expected to keep up with the pace of the course. This may require:
A home office setup with minimal noise and distractions
A strong sense of organization
Self-motivation to concentrate and complete your work
Online UX/UI bootcamps are typically structured in a lesson-application format. Students learn a high-level overview of a subject area, then the in-depth knowledge necessary to complete the assigned task. Each section of the course ends with an exam or test of the learned skills in a real-world scenario.
As a student, expect regular Skype or Zoom meetings with credentialed faculty members and other students. During these sessions, students network with each other and work on independent projects to improve their retention of course material. It comes down to how much you are willing to put into it; students who take a bootcamp seriously and stay disciplined throughout the course will find themselves confident for entry-level positions in UI design.
How Do I Choose the Right Online UX/UI Bootcamp?
UX/UI bootcamps come in all shapes and sizes. Some hone in on specific software, while others provide an all-encompassing view of design. Some curriculums last a week, others up to a year. How do you choose the right bootcamp for you?
Start by doing your research and considering your needs. Factors to consider include:
Curriculum
If the purpose of attending an online UI bootcamp is to land an entry-level position as a designer, it makes sense that curriculum is one of the most important factors to consider. Find out:
Are the materials updated regularly?
Who produces the material? In-house staff or subject matter experts?
Does the course cover everything you need to know to be a well-rounded designer?
How is the coursework structured?
Schedule
Can you fit a UX bootcamp into your schedule realistically? Wanting to learn user interface design is great, but attending a bootcamp may not be the best plan for everyone. While it is true that these bootcamps can take you from a beginner to an entry-level designer, bootcamps also demand a lot of time and effort. If you are going to continue working while learning design, it might make more sense to enroll in a part-time program that is flexible and allows you to work at your own pace. If you know that user experience is for you, then you may be drawn to enroll in an intensive course to become a holistic designer in the shortest amount of time possible.
Reviews
Want to know the best way to learn more about a particular bootcamp? It may be useful to connect with those who have graduated from the program, especially those who are working in the field. Ask them about the coursework, mentor relationships, capstone projects and presentations. Get a feel for what you will be signing up for before you enroll, so you can be prepared. Alumni will be able to give you an insider's look into what the course is really about to see if it will be the right fit for you.
Investment
When you've done the research to narrow down the best bootcamps to fit your needs, one of the last decisions you have to make regards price. Bootcamps are an investment of time and money. While learning new skills and enjoying a potential new career in design seem promising, you have to weigh the benefits with your financial situation. Consider programs that offer payment assistance or those that allow for payments once you've landed a job. There are many options available to accommodate all financial situations, so do your research to ensure you save the most money.
What Kind of Salary Can I Expect Upon Completion?
Upon completion of most UI/UX bootcamps, graduates are greeted with entry-level design positions. Below is a table showing various job titles and the respective median salaries a UX/UI professional can expect and aspire to, as reported by the User Experience Professionals Association in its 2018 UX Salary Survey (PDF, 533 KB):
| JOB TITLE | MEDIAN SALARY |
| --- | --- |
| Manager | $130,500 |
| Instructional Designer | $130,000 |
| Product Manager | $98,866 |
| Technical Writer | $98,500 |
| Technical Analyst | $98,281 |
| Usability Practitioner | $93,177 |
| User Researcher | $92,912 |
| Information Architect | $92,706 |
| Interaction Designer | $90,775 |
| Business Analyst | $90,194 |
| User Experience Architect/ Engineer | $90,000 |
| Accessibility | $84,000 |
| Programmer | $83,200 |
| Product Owner | $81,000 |
| Trainer | $79,416 |
| Graphic/Visual Designer | $79,000 |
| Interface Designer | $78,559 |
Last updated: May 2020
Salaries vary depending on location, years of experience and industry you work in.
Interested in a new career? Check out our other bootcamp guides below:
UI/UX Bootcamp Directory
There are many UI/UX bootcamps available, all tailored to the growing needs of the job market. Thanks to programs like General Assembly, BrainStation and even Harvard, you can attend an online program from anywhere.
Below you'll find a list of great online UI/UX bootcamps in 2020.
George Washington University
GW UX/UI Boot Camp
Washington, D.C.
Description:
In today's digital era, a well-designed user experience (UX) and user interface (UI) make a website or an app more engaging, trustworthy, and accessible. GW UX/UI Boot Camp helps students learn the fundamentals to work in this field. Over the course of 24 weeks, students are challenged to employ user-centric design and a wealth of creative tools to build engaging designs and user experiences.
Enrollment Type: Part-Time
Length of Program: 24 Weeks
Credits: N/A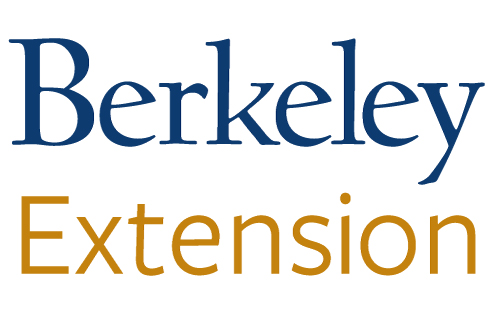 University of California, Berkeley
Berkeley UX/UI Boot Camp
Berkeley, California
Description:
Berkeley UX/UI Boot Camp can help you tap into the UX/UI industry and learn the skills to stand out to potential employers. Students will learn technical skills in user experience research and user interface design, as well as skills needed for effective product management and collaboration with front-end web development teams.
Enrollment Type: Part-Time
Length of Program: 24 Weeks
Credits: N/A
University of California, Irvine
The UX/UI Boot Camp at UCI Continuing Education
Irvine, California
Description:
Stand out with training in both design and front end prototyping to help you build more imaginative interfaces, create smarter user experiences, and collaborate more efficiently across product teams. Learn through a curriculum tailored to the skills organizations want in a modern designer and gain real world experience building a professional portfolio of projects that showcases your skills.
Enrollment Type: Part-Time
Length of Program: 24 Weeks
University of Texas at Austin
The UX/UI Boot Camp at UT Austin
Austin, Texas
Description:
Many companies today are beginning to understand the importance of a well-designed user interface and experience. How will you help bring value to these organizations? Through The UX/UI Boot Camp at UT Austin, students graduate with the skills and confidence to join this industry as a creative UX/UI professional.
Enrollment Type: Part-Time
Length of Program: 24 Weeks
Credits: N/A
Springboard
UI/UX Design Bootcamp
Name of Degree: UI/UX Design Bootcamp
Enrollment Type: Full-Time and Part-Time
Length of Program: Less than 1 year
Credits: N/A
Concentrations: N/A
CareerFoundry
UX Design Program
Name of Degree: UX Design Program
Enrollment Type: Full-Time and Part-Time
Length of Program: 6 months
Credits: N/A
Concentrations: N/A
Name of Degree: UX Academy
Enrollment Type: Full-Time and Part-Time
Length of Program: 15 weeks or 24 weeks
Credits: N/A
Concentrations: N/A
Ironhack
UI/UX Design Bootcamp
Name of Degree: UI/UX Design Bootcamp
Enrollment Type: Full-Time and Part-Time
Length of Program: 9 weeks or 24 weeks
Credits: N/A
Concentrations: N/A