What is the difference between UX and UI?
UX (user experience) and UI (user interface) are two interdependent terms. While UI generally deals with the interaction between users and computer systems, software and applications, UX deals more generally with a user's overall experience with a brand, product or service.
SPONSORED SCHOOLS
For example, user interface tends to do more with the actual features of the device, such as the screen, buttons, scrolling features and sound; user experience is the more general term that deals with everything a user experiences from start to finish. People often confuse UI vs. UX because the two are closely connected. User interface is a key part of a user's overall experience since it's the part of a device that a user most interacts with, but it doesn't cover the entirety of a user's experience across a website or platform. One common metaphor for UI vs. UX is to compare them to restaurants. If UI is the plate, silverware and napkins, UX is the lighting, music and customer service that facilitates your dining experience.
It's important to understand the difference between UI and UX, especially if you're interested in working on them professionally, because they each require different skill sets. In this article, we explore what these terms mean, how they are related and the difference between UI and UX.
What is UX?
User experience (UX) deals with the overall experience users have when interacting with a product. Products designed with user experience in mind are easy to use and provide a positive experience. In this sense, UX has to do with the emotional experience a user has with a product. It doesn't just relate to the practical usage of a system but to a user's overall experience with a brand from start to finish. To design a positive user experience, it's important to understand your user and their needs, goals and struggles, Usability.gov reports. In the digital space, UX tends to deal with ease of use and whether a user was able to achieve an end goal. For example, consider an e-commerce website. Is the website easy to navigate? From finding a product to checking out, are the successive steps intuitive for the user? These are UX questions.
User experience may be positive, negative or neutral. According to Usability.gov, facilitating a positive user experience includes elements such as project management, user research, information architecture, visual design, content strategy, analytics, accessibility and UI. By designing with the users' needs in mind, typically through user research and testing, UX contributes to a better customer experience. Some business examples of UX include regular quality assurance on an e-commerce site to make sure the checkout cart works properly or using heat maps to determine if users are getting to the information they need. This data may be used to optimize the user experience.
SPONSORED BOOTCAMP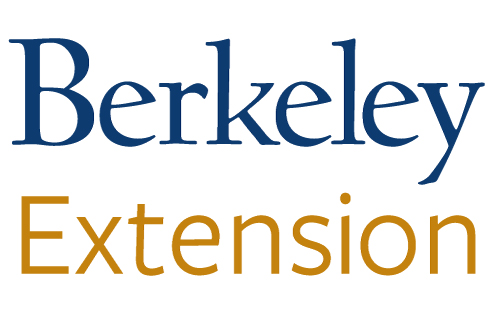 University of California, Berkeley
Berkeley UX/UI Boot Camp
Berkeley UX/UI Boot Camp can help you tap into this industry and learn the skills to stand out to potential employers. Over the course of 24 weeks, students learn the fundamentals of user-centric design research, user interface development, visual design theory and much more.
infoSPONSORED
What is UI?
When analyzing UI vs. UX functions, user interface (UI) is a more technical approach that looks at optimizing the interaction between people and computer systems. It relies on anticipating the needs of users and building specific inputs to get a user where they need and want to go, Usability.gov reports. UI is a part of UX, though not all-encompassing of the term. It also draws on visual design, information architecture and interaction design. UI is all about designing interfaces to contribute to a better overall user experience. Through the use of icons, buttons, visual elements, color, responsive design and information architecture, a UI designer tries to make the interaction with a digital device as intuitive as possible.
Some examples of business applications include designing a sitemap with a clear content hierarchy so users can easily find the information they are looking for or using visual design, such as brightly colored buttons, to help users take a specified call to action. Basic UI best practices include keeping things simple, consistent and updated.
How are UX and UI Similar?
When comparing UI vs. UX, both develop processes and systems with the user in mind. One focuses on the overall experience, while the other focuses on the opportunities for interaction through visual and auditory mediums. User interface is a part of user experience. In fact, a user experience designer may uncover insights in their user research that a UI designer might later use to design an interface. UX, however, is much broader and deals with the start to finish experience of a product or system.
UX has a lot to do with brand building. A positive UX may outpace the competition and corner a market. Think about Amazon Prime. The ease of next-day or two-day delivery has made this method of shopping highly attractive to consumers. Amazon's UI design deals with the layout of the website, the search bar and clarity of information on product pages. UI designers might think about making it clear if a product is eligible for two-day shipping through the use of icons, or build a bright button to encourage users to check out with one click. UX designers, on the other hand, may ask questions like: Did the customer find the product they were looking for? Did it arrive when it was supposed to? UX deals with the overall experience while UI deals with the specifics of how the user interacted with the site's visual and technical components.
As you can see, UX and UI are very similar and interrelated processes, which often makes it difficult to fully understand UI vs. UX. To make matters even more confusing, hiring managers may write job postings to include UI and UX skill sets in one role. Part of this has to do with UX and UI being relatively young fields. And while interrelated, these two fields are still different. According to a 2018 salary survey from the User Experience Professionals Association International, some common user experience job titles include:
User researcher.
User experience architect/engineer.
Interaction designer.
Interface designer.
Usability practitioner.
Information architect.
Graphic/visual designer.
Next, we'll explore differences between UI and UX.
How are UX and UI different?
While UX and UI are interrelated, a few key differences exist. First, UI deals specifically with digital devices and people's ability to use them. User experience is a term that deals with interaction with a brand, product or service more broadly. While it's often used in the context of devices, user experience doesn't have to be about digital products. Another difference between UI and UX: UX is more about how a product makes you feel, while UI is more about how it looks. For instance, a website might look great but be really hard to use (great UI but terrible UX), or vice versa. In this way, UX and UI go hand-in-hand.
However, UI vs. UX designers may employ different skill sets and tend to work at different stages in the process.
UX tends to come first as user experience designers start by researching users extensively to understand their goals and pain points. They typically map the entire user journey and note ways to improve it. Sometimes, they create wireframes of their findings. Then, a UI designer makes the UX recommendations come to life. Based on the user journey and wireframes, for example, they implement changes across a website. At this stage, a UI designer takes the UX designer's considerations into mind when developing designs that meet the needs of users. There may also be a feedback loop that exists between user experience and user interface; UX designers might test an interface once a UI designer creates it.
Career outlook
To summarize, UX designers utilize user research, strategy and content development to think about the end-to-end customer experience. UI designers use design research, branding and responsive design to translate the look and feel of a digital product across devices.
To get a feel for the earning potential of and career outlook for a UI vs. UX designer, below is some data from UXPA International. How much you make in these positions depends on various factors such as your location, experience and type of employer. The career path for each of these positions varies.
| | |
| --- | --- |
| Position | 2018 median annual salary |
| Manager (department or team) | $130,500 |
| Product Manager | $98,866 |
| User Researcher | $92,912 |
| User Experience Architect/Engineer | $90,000 |
| Interface Designer | $78,559 |
SPONSORED BOOTCAMP
University of California, Berkeley
Berkeley UX/UI Boot Camp
Berkeley UX/UI Boot Camp can help you tap into this industry and learn the skills to stand out to potential employers. Over the course of 24 weeks, students learn the fundamentals of user-centric design research, user interface development, visual design theory and much more.
info SPONSORED
If you're interested in learning more about a career in user experience design or user interface design but are unsure if you want to complete a traditional degree, you may consider intense short-term training programs to jump-start your career or advance your skills, such as UX/UI courses or UX/UI bootcamps. Both of these programs may allow you to complete your studies online relatively quickly and fit your schedule.
Last updated: December 2020