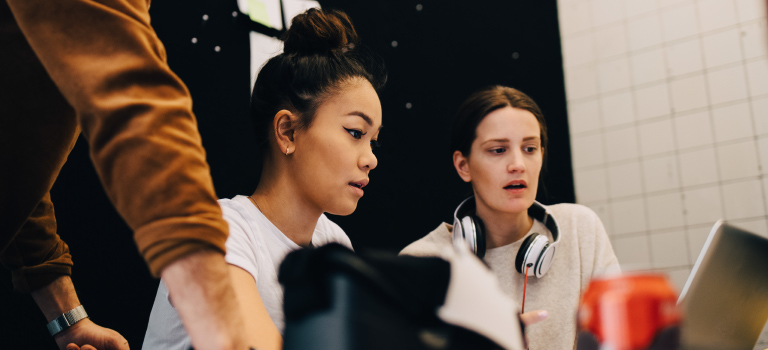 If you're considering pursuing a graduate degree in data science, you'll find there are hundreds of options to explore. And since "data science" can exist under multiple names, it can be easy to miss what you're looking for. We've sorted through several sources to create a comprehensive directory of programs and data science degrees in the United States.
The directory below includes state-by-state facts like the number of schools offering a data science degree, the different specializations available 1 and the mean salary of data science professionals. Explore each state page for more information about individual programs and links to each curriculum, cost information and application pages.
For international programs, see our list of data science programs outside the US.
If you have any additional programs to suggest, please contact us at mastersindatascience@2u.com.
Another way to search for data science graduate degrees is by specialty area. For prospective students who know what they want out of a degree, here's a list of programs by type.
Program Lists by Type:
Looking for our short list? We interviewed 13 faculty members to learn what makes a successful program and are sharing the results. Check out the annotated list of top schools with master's in data science programs and find the following information about each program:
Footnotes:
1 Program types are not mutually exclusive.
Sources:
Bureau of Labor Statistics, U.S. Department of Labor. "May 2018 State Occupational Employment and Wage Estimates." Accessed February 5, 2020. https://www.bls.gov/oes/current/oessrcst.htm
State Occupational Projections, Projections Managing Partnership. "Long-Term Occupational Projections (2016-2026)." Accessed February 6, 2020. https://projectionscentral.com/Projections/LongTerm
If you're looking for information on career paths that involve STEM, see our guides below:
Data Science and Analytics Careers:
Computer Science, Computer Engineering and Information Careers:
Marketing and User Research Careers:
Compare Careers and STEM Fields: