Skills and Tools for Careers That Bridge Computer Science and Art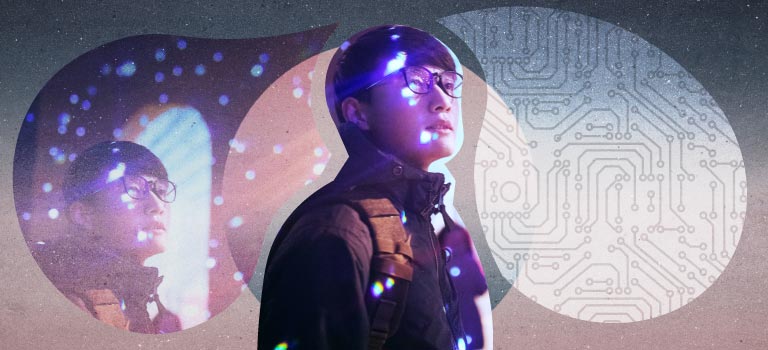 At one point in time, many considered a computer scientist and an artist two vastly different careers with very different skill sets. That has changed. Given the ubiquitous role of technology in daily life and culture, computer science and art now overlap in many fields, including architecture, photography, illustration, industrial design and user experience (UX).
Consider Ian Spalter, former head of design at Instagram and current head of Instagram Japan.
Spalter played a key role in leading the site through its enormous growth, a major rebrand and the introduction of Instagram stories, one of the platform's most popular tools. Named one of Fast Company's 100 most creative people, Spalter has held UX and design positions at YouTube and Foursquare, and oversaw design development projects for Nike.
In an interview for 28 Days of Black Designers, Spalter said he "grew up playing with Legos, drawing and doing old-school programming on a Commodore 64." In middle school he took a drafting course and was introduced to industrial design.
"In college I got back into design through classes in HCI [human-computer interaction] and multimedia. I also spent a lot of time after-hours in the computer lab, and interned at some early boutique web design companies," he said.
Then there's architect, designer and artist Neri Oxman, an associate professor at the Massachusetts Institute of Technology's Media Lab, where she directs the multidisciplinary Mediated Matter group. Comprising computational design, architecture, molecular biology and physics, the group conducts research that encompasses technology and art, and applies their findings to design. The research group has developed 3D-printed wearables that generate consumable energy when exposed to the sun, and biodegradable plastic alternatives modeled after insect exoskeletons.
Oxman, who has won 43 awards for her work and had a show at the Museum of Modern Art last year, began her career as a pre-med student before dropping out to attend the Technion-Israel Institute of Technology. Later, she pivoted again and enrolled in the architecture PhD program at MIT.
There is no single, direct path to a career that combines computer science and art, but there are some common skills and tools that can be valuable for a number of jobs that encompass these fields.
Developing the Right Skill Set
Some careers that combine art or design skills with computers and technology include:
Architect
Film and video editor
Industrial designer
Multimedia artist or animator
Medical illustrator and animator
Graphic designer
Fashion designer
Video game designer and programmer
Photographer
According to the Bureau of Labor Statistics (BLS), most creative occupations typically require a bachelor's degree for entry-level employment. In about half of these occupations, employees receive on-the-job training to help them build their skills. For some positions, such as a photographer, a high school diploma or equivalent may be enough to get hired.
The BLS notes, "Getting an education can help you to build a solid technical and artistic foundation—and may improve employment prospects." While education alone may be enough to qualify you for entry-level positions, some occupations may require experience.
There are also skills that can benefit people in all different types of careers that combine computer science and art. According to the BLS, these include:
Technical skills relevant to their occupation
Communication skills
Business skills, including networking and promotion
Business skills can be particularly important for people who are self-employed. As for the technical skills, those will be largely dictated by the particular job role. My Next Move, a resource provided by O*NET, provides more information on skills and tools used in specific careers that combine computer science and art, including:
Software and Programs Used in Careers that Bridge Computer Science and Art
For people looking to start a career in one of these fields, familiarizing yourself with the right tools could help in the job search. Here are some that may prove useful.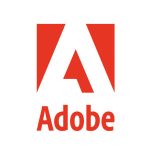 Creative Cloud is a collection of more than 20 desktop and mobile apps and services for photography, design, video, web, UX and more. These include Photoshop, for creating and editing photos and images; Illustrator, to create vector art and illustrations; InDesign, for print and digital layouts; Premiere Pro for video editing; and XD, to design, prototype, and share user experiences for web, mobile and voice platforms.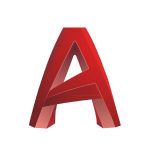 Computer-aided design (CAD) software is used by architects, engineers, industrial designers and construction professionals to create 2D and 3D drawings. AutoCAD software has been around for more than 35 years, and is one of few CAD programs that is compatible with Mac computers as well as Windows. AutoCAD is widely used by both professionals and beginners.
Processing is a flexible software sketchbook and a language for learning how to code within the context of the visual arts. The Processing software is free and open source, and runs on the Mac, Windows and GNU/Linux platforms. Initially created in 2001 as an alternative to proprietary and costly software tools, Processing has evolved into a development tool for professionals. The software is used by visual designers, artists and architects for purposes such as to create projected stage designs for dance and music performances; to generate images for music videos and film; to export images for posters, magazines and books; and to create interactive installations in galleries and museums.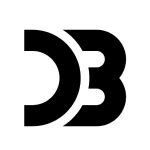 D3.js, which stands for Data-Driven Documents, is a JavaScript library for manipulating documents based on data. It is a tool to create customized, interactive data visualizations in web browsers using HTML, SVG, and CSS. In order to learn D3, it's a good idea to be familiar with related web technologies, including having a basic understanding of HTML structure and the document object model (DOM) hierarchy and how it works, and being familiar with a block style programming language and/or JavaScript.
Further Career Resources to Explore
There are a wide range of resources available for students and young professionals to find out more about art and computer science jobs that overlap. Here are a few of them.
Abstract: The Art of Design
This Netflix series features episodes on a range of designers and industries, including Ian Spalter, mentioned above, who has worked in digital product design for Nike and Instagram; bio-architecture pioneer Neri Oxman, also mentioned above, and Es Devlin, a stage designer who crafts sets for concerts, operas, plays and runway shows using light, film and sculpture.
Cool Jobs Show
This YouTube series interviews successful creative professionals about what they do, how they got there and why they love their job. Episodes feature a digital creative director, a toy designer and a light artist, among others.
STEAM Ahead
This podcast from Dream Big Australia, a nonprofit empowering women to succeed in Science Technology, Engineering, Arts and Mathematics (STEAM) careers, features interviews, insights and tips from industry leaders with careers in STEAM.
The Art Career Project
The Art Career Project is a creative community for makers, creators and emerging artists. The organization's mission is to help people learn the skills they need to achieve their personal and professional goals, find the financial aid they need to support their education, secure the capital they need to fund a project or business and explore artistic careers, including web designer, web developer and transportation designer.
This page includes information from O*NET OnLine by the U.S. Department of Labor, Employment and Training Administration (USDOL/ETA). Used under the CC BY 4.0 license. O*NET® is a trademark of USDOL/ETA.