Data Science in Travel and Transportation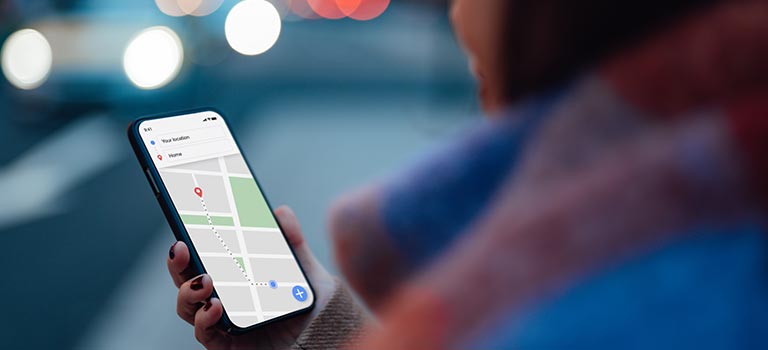 Opportunities in Travel Data Science
The Promise of Big Data
It's not just the improved access to internal travel data sources (e.g., booking records, smartphone use, customer profiles, itineraries, complaint and feedback forms, sensor data) that has data scientists perking up. It's the potential benefits of combining those sources with external data sets (e.g., search, social media, reviews, weather and traffic reports) to solve problems, slash costs and anticipate future events.
Truly Personalized Offers
Today, travel companies use big data to create a 360-degree view of each customer. In lieu of generic recommendations, companies are now within reach of the possibility of providing .
This view in the round can be assembled from a number of datasets:
Behavioral targeting – e.g., website visitor behavior
Social media – e.g., posts on travel, reviews from friends
Location tracking records
Itineraries
Previous purchase patterns
Mobile device usage data
Image processing
Predictive analytics
And much, much more
Some of these datasets (e.g., behavioral targeting) will be more relevant for new customers; others (e.g., previous purchase patterns) will come into play when companies are looking for ways to cross-sell and up-sell.
Do you have a prospect in Ohio who is frequently on Facebook visiting pages about Venice? Create a Facebook feed offer with a discount for flights to Italy.
Do you have information showing that comfortable seating is more important to your passenger than price? Give your frequent flyer a head start on booking an aisle seat to Florida.
The goal is to create the right offer through the right channel at the right time and place.
Enhanced Customer Service
The era of personalization is creating another benefit. It's giving the transportation industry a chance to improve its customer service.
Delta Airlines is providing their flight attendants with a Guest Service Tool to use on their SkyPro devices. Attendants use this device and tool to enhance the customer experience by reviewing preferences.
Similarly, United Airlines attendants have a tool that provides them with information on customers such as their last flight, dietary needs, and connection schedule.
Identifying MVCs (Most Valuable Customers)
Naturally, some customers are going to travel more than others. That means companies need to be acutely aware of the big players so they can avoid customer churn.
The travel industry already has a giant legacy of data on MVCs from loyalty programs. The trick is combining this historical information with real-time and predictive analytics to anticipate what MVCs will likely want in the future. It costs far more to acquire a new customer than it does to retain an old one.
Up-Selling and Cross-Selling
Let's say you're traveling to Buenos Aires for a four-day business conference and you've decided to take a weekend to explore the city. You're looking for a flight that leaves Sunday and returns early Monday.
If your airline has invested in big data, it's going to be offering you cross-selling and up-selling opportunities from the moment you begin your search.
You may:
Receive a personalized offer in your email box
Be pre-booked for Economy Plus seating
Be tempted with discounts on hotels that partner with your airline
Be offered a complimentary dining coupon from the steward
Find an ad for weekend city tours appearing on your in-flight entertainment
When companies have the resources to partner with others (e.g., airlines with airports, train and taxi services), cross-selling opportunities can skyrocket.
In the world of travel, complete customer behavior profiles + increased collaboration = more revenue generation.
Safer Travel
When it comes to safety, big data can be a literal lifesaver. Today's planes, trains and automobiles are equipped with a wide array of sensors. These provide control centers with a continuous stream of real-time data on every aspect of the journey (e.g., airmanship or driver behavior, environment, mechanical performance, etc.).
With this information in hand, transportation data scientists are creating complex algorithms to predict problems and, even better, prevent them.
Critical part wearing down? Replace it before becomes an issue.
One of your drivers consistently forgetting an important step? Take him/her off the route for re-training.
Issue that can't be fixed mid-air? Have a maintenance crew ready with the right tools on arrival.
Not only do these steps slash costs and increase reliability – imperative in a 24/7 industry like travel and transportation – they help avoid catastrophic accidents.
Improved Efficiency
In addition to sensors, data scientists are extracting information from all corners of the digital universe to streamline day-to-day operations.
For example, companies are:
Integrating data on daily advanced booking trends, in-house historical data and customer behavioral data to create the ultimate "no seat left unfilled" yield management system.
Pulling data on weather, wind and traffic reports to predict delays and fuel needs, reroute passengers or alter routes.
Using predictive algorithms to direct drivers with a smartphone to the closest available parking locations.
Automation has been a massive help in this effort:
In the future, even your trip bookings may be automated. With only a fuzzy idea in its search engine as a start, the travel start-up Hopper is aiming to employ big data algorithms to plan and book your personalized trip. No effort required.
Data Risks and Regulations
The Challenges Ahead
Like many other industries, travel and transportation has big-data challenges. The veracity of data is in question. Technology changes by the hour. And we haven't even started on:
Data fragmentation – Remember that 360-degree view? Datasets on customer experience can be scattered among hundreds of places, including baggage, loyalty programs, complaint databases, twitter feeds, flight operations and booking forms.
Missing, hidden or locked data – Many datasets (e.g., city transit and traffic) are proprietary and private. Others are tricky to access or find. Sometimes what could be the key dataset simply doesn't exist.
Implementation costs – As the case study of Crandall and American illustrates, making big data a priority takes time, money and expertise. It's going to require investment, company-wide.
That's not all. The airline industry has another problem…
The Burden of Legacy
Ironically, airlines have become victims of their early success. Early investment in big-data technology has left them with clunky and aging operational systems. Some are wrestling with a legacy of reservation software that's fifty years old.
Start-ups and online travel firms have the luxury of creating centralized data warehouses from scratch. Older companies like airlines typically find ways to come up with a hybrid environment where big-data technologies can co-exist with existing hardware and legacy software and databases. It's not going to be easy.
A Little Privacy, Please
Finally, here's a cautionary tale from the big data front. In 2012, news sources reported that Orbitz was offering costlier featured deals to Mac users. The reason? Their big-data algorithms had determined that Mac users spend up to 30 percent more on hotels than Window users.
Though all visitors were able to see the same hotel pricing options in search, some Apple customers weren't exactly thrilled with Orbitz's predictive analytics coup.
And this wasn't even close to 360-degree profiling. As companies continue their drive towards data acquisition, questions on individual privacy will continue to arise:
Who owns travel data? How often can it be shared with third parties?
Which privacy rules apply for global conglomerates? Are they obeying the laws of local jurisdictions? The E.U., in particular, has strict privacy legislation.
When does "true personalization" become a creepy invasion of privacy?
Travel companies, which often store sensitive credit information, must also be vigilant about digital safety and security measures. The more data they collect on individual passengers, the more attractive they become to cyber-criminals.
History of Data Analysis, Travel and Transportation
"You put together the best team that you can with the players you've got, and replace those who aren't good enough." – Robert Crandall
First there were horse-drawn carriages. Then there were trains. Then there were planes. At each step along the evolution of transportation, there was data – reservations, arrivals and departures, cargo capacities – and savvy entrepreneurs, to make the most of it all.
And it is with C.R. Smith and American Airlines that we start our story of computerized data analysis.
Is That Seat Reserved?
In the 1940s, American Airlines had a problem. Despite advances in technology during World War II, airline employees were still encumbered with a manual booking process. Finding a seat for a customer, updating the inventory and recording passenger data was a timely process.
Fortunately, American had hired engineer and data expert Charles Amman to work on a solution. In 1944, he mocked up an automated system for storing seat inventory and showed his idea to Smith. Approved, the idea was then implemented by the Teleregister Company of Stamford, Connecticut.
Together, they built the Reservisor, an electromechanical flight board that could broadcast seat availability. It first went live in February 1946.
Mr. and Mr. Smith: Speed in Booking
There was one weak point left in the Reservisor system. It still depended on manual input from multiple employees. Booking a flight – in an era where passenger volume was exploding – could take as long as three hours.
Trans-Canada Airlines (TCA) had developed a system, ReserVec, in 1953 that was working much more efficiently, but it couldn't break into the U.S. market.
Time for a little serendipity. That same year, on a flight from Los Angeles to New York, C.R. Smith met Blair Smith, an IBM sales executive (they bonded over names) and asked him if IBM's computer experts couldn't do something to help.
The result? IBM and American developed the Semi-Automatic Business Research Environment (SABRE). Sabre was built on teleprinter technology initially developed for the U.S. Air Force. With IBM's electronic brain in place, American's reservation process became a thing of automated beauty.
Fully operational in 1964, Sabre was the largest private, real-time data processing system in the world. It was quickly joined by Deltamatic, PANAMAC, Apollo and PARS.
Welcome, Frequent Flyers!
Not long afterward, airlines started experimenting with the idea of loyalty programs. The Airline Deregulation Act of 1978 was creating cutthroat competition. Companies needed to stand out.
In 1972, United Airlines began handing out plaques and promotional materials.
In 1979, Texas International Airlines pioneered the use of mileage tracking to grant rewards.
And in 1981, American launched the AAdvantage program.
AAdvantage was a case of big data in action. Data analysts combed Sabre's computer reservation system for recurring phone numbers to detect frequent flyers. These folks were pre-enrolled in the program and offered a variety of benefits – complimentary upgrades, free or discounted tickets, etc.
Loyalty programs later expanded to include hotels, rental car agencies and other carriers. Airlines were now swimming in data about their customers' travel habits.
Meanwhile, as the seventies slid into the eighties…
The cost of desktop computers was dropping rapidly.
Reservation terminals were appearing in travel agencies.
In 1987, European airlines including Air France and Lufthansa developed Amadeus, a global distribution system that could compete with Sabre.
Yield Management Systems For Greater Efficiency
Deregulated fare and schedule structures, a shift to a hub and spoke strategy (with more connecting flights) and increased competition from new low cost carriers like People Express Airlines had another effect in the 80s.
It prompted Robert Crandall of American to set up the first automated yield management system, and many more to follow him.
A yield management system helps airlines provide variable pricing for a fixed resource (e.g., seats) in order to maximize their revenue. In the best-case scenario, this analytics-based inventory control system is capable of:
Determining how many seats to allocate to each fare category
Adjusting seat allocations as a travel date nears
Taking into account bookings for connecting flights
Offering discounts when there is a surplus of empty seats
Keeping seats available for full-fare customers (e.g., businesspeople) who book at the last minute
It can also estimate demand and cancellation rates.
Though it took some time to develop, American's Dynamic Inventory and Maintenance Optimizer (DINAMO) was fully implemented in 1988. It allowed American to undercut the competition and increase productivity per analyst by 30 percent in two years.
The Democratization of Travel
The rumblings had been happening for some time. As far back as 1985, Sabre had launched easySabre®, which provided online access to bookings for airlines and hotels.
But it was in the 1990s that worldwide access to data truly exploded. In 1991, UPS deployed its handheld Delivery Information Acquisition Device (DIAD), delivering information back to headquarters and marking a milestone in strategic use of data. In 1995, customers gained the ability to track their packages in transit via UPS's website.
In 1996 alone:
Sabre debuted its website Travelocity, which cut out the travel agent middleman and put reservations directly in the hands of customers.
Microsoft launched Expedia, with online bookings for airlines, hotels and car rentals.
Airlines were well aware of the changes. In 1999, they partnered to develop industry standards for the electronic exchange of business information. Two years later, in 2001, five of the six major carriers launched Orbitz.
As search technologies grew in sophistication, so too did websites. In 2004, cofounders of Orbitz, Expedia and Travelocity unveiled Kayak.com. Kayak's "metasearch" model gave users a central place to search for and compare airline prices across multiple sites.
Last updated: June 2020