Interested in Data Science? Pay Attention to These People, Podcasts, Newsletters and Projects
The data science community is collaborative. Data scientists enjoy sharing ideas, tips and questions and they can be a great resource for people interested in topics ranging from data visualizations and statistics, to artificial intelligence and machine learning.
Here is a list of data scientists, analysts and professionals grouped by social media accounts to follow, podcasts to listen to, content to explore, and newsletters to subscribe to. They are sorted into the following interest areas:
If you're interested in
ARTIFICIAL INTELLIGENCE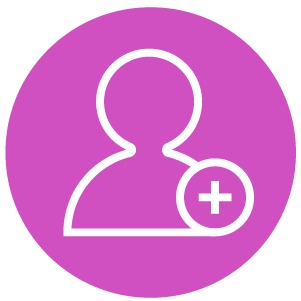 Follow:
Amy Heineike, @aheineike
Bring on the algorithms! VP Tech @ Primer AI
Bernard Marr, @BernardMarr
Internationally best-selling author; keynote speaker; futurist; #business, #technology, and #data advisor to governments and companies.
Eric Xu, @mathena
Previously Director of ML @reddit. Engineer, certified personal trainer and calligrapher. I tweet about leadership, AI, martial arts and my intellectual explorations.
Kirk Borne, @KirkDBorne
Principal Data Scientist @BoozAllen. Global Speaker. Top Big Data Science & #AI Influencer. PhD Astrophysicist. Ex-Professor. http://rocketdatascience.org/
Kira Radinksy, @kiraradinsky
Diagnostic Robotics Chairwoman & CTO (former eBay Chief Scientist (IL)). In the journey to reduce the world's health systems loads through AI.
Monica Rogati, @mrogati
Data Science & AI advisor; fractional CDO. Former VP of Data @Jawbone & @LinkedIn data scientist. Equity Partner @DCVC. CMU CS PhD.
Michael Wu Ph.D., @mich8elwu
Scientist: Big Data, Gamification, Influence, Predictive Social Analytic, Cyber Anthropology, Social Network Analysis, Machine Learning, Community Dynamics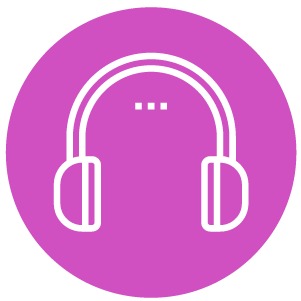 Listen:
AI in Industry
20-30 minutes per episode
Host Daniel Faggella, founder of Emerj, interviews AI executives in business, medicine and tech about the implications of AI and machine learning. Recent episodes we enjoyed include Data Challenges in the Healthcare Industry and How AI and Data Science Could Better Inform Public Policy.
This Week in Machine Learning and AI|
40-50 minutes per episode
Host Sam Charrington, founder of CloudPulse Strategies, interviews AI experts and thought leaders on the latest projects in the industry. Recent episodes we enjoyed include Mining the Vatican Secret Archives with TensorFlow w/ Elena Nieddu and Teaching AI to Preschoolers with Randi Williams.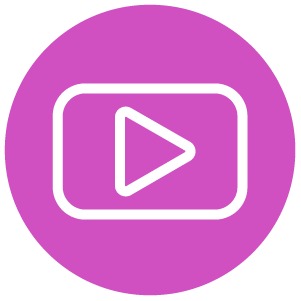 Subscribe/Join:
AI Researchers Slack channel
Connect with fellow AI enthusiasts in this Slack community with almost 4,000 members worldwide. There are channels for beginners to ask questions and discussions about facial recognition, natural language processing and more.
AI Weekly
This weekly newsletter gives readers a succinct look at the top news in AI, as well as sections on software tools and code, learning, and the workplace.
If you're interested in
MACHINE AND DEEP LEARNING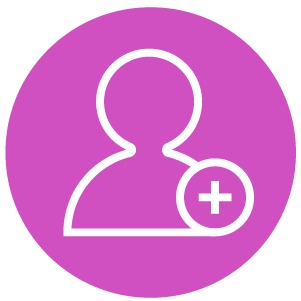 Follow:
Andrew Ng, @AndrewYNg
Co-Founder of Coursera; Stanford CS adjunct faculty. Former head of Baidu AI Group/Google Brain. #ai #machinelearning, #deeplearning #MOOCs
Ben Lorica, @bigdata
Helping organize #SparkAISummit & #raysummit ; Past: Program Chair of @strataconf & @TensorFlowWorld. Host of The Data Exchange podcast.
Carla Gentry, @data_nerd
Data Nerd at @UCF Facilities & Operations RT ≠ equal endorsement – Love sharing info about #WIT https://www.linkedin.com/in/datanerd13
Ferenc Huszár, @fhuszar
Machine learning researcher at @Twitter in London. Alum of @CambridgeMLG & @Balderton
Hilary Mason, @hmason
Working on something new. @Cloudera. Founder at @FastForwardLabs. Data Scientist in Residence at @accel. I data and cheeseburgers.
John Myles White, @johnmyleswhite
Engineering manager in Facebook's Data Infra org. Formerly Julia developer and psychology grad student. Increasingly hardline YIMBY.
Matt Wood, @mza
Work hard. Have fun. Make history. #aws
Olivier Grisel, @ogrisel
Engineer at @Inria, scikit-learn developer supported by https://scikit-learn.fondation-inria.fr/ . Tweets about Python and Machine Learning / Deep Learning.
Siah, @siah
UC Berkeley alum. Silicon Valley Scientist. Machine Learning, Data Science and Statistics. Formerly at Microsoft, now at a very small company.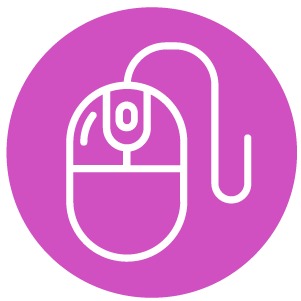 Explore:
8 Machine Learning Projects for Beginners
Get started in machine learning with this list of entry-level projects that includes tutorials, project ideas and datasets. Challenges include predicting stock prices, improving health care and mining social media sentiment.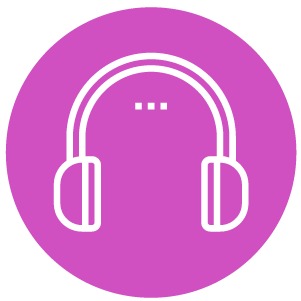 Listen:
Linear Digressions
15-25 minutes per episode
Hosts Katie and Ben discuss a different facet of machine learning each week on this podcast. Recent episodes we enjoyed include The Cathedral and the Bazaar and Facial Recognition, Society and the Law.
Talking Machines
35-45 minutes per episode
Hosts Katherine Gorman and Neil Lawrence interview experts and answer listener questions in this machine learning podcast. Recent episodes we enjoyed include Jupyter Notebooks and Modern Model Distribution and AI for Good and the Real World.
Back to top
If you're interested in
DATA SCIENCE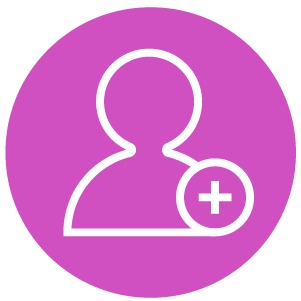 Follow:
Dean Abbott, @deanabb
Co-founder + Chief Data Scientist / SmarterHQ, @smarterhq, Author of Applied Predictive Analytics (Wiley). Regular talks & workshops at @pawcon and @Tdwi.
DJ Patil, @dpatil
Former U.S. Chief Data Scientist. I build things.
KDnuggets, @kdnuggets
Covering #AI, #Analytics, #BigData, #DataMining, #DataScience #MachineLearning, #DeepLearning. Founded by Gregory Piatetsky-Shapiro.
John Elder, @johnelder4
Founder of Elder Research, the largest and most experienced data mining consulting firm
Kaggle, @kaggle
The world's largest community of data scientists. Join us to compete, collaborate, learn, and share your work.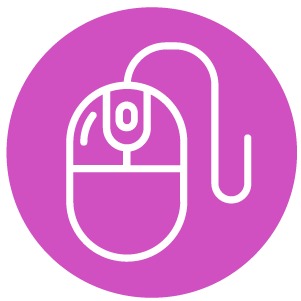 Explore:
Kaggle Competitions
Practice a range of data science skills in these hosted competitions with prizes ranging from knowledge to $100,000.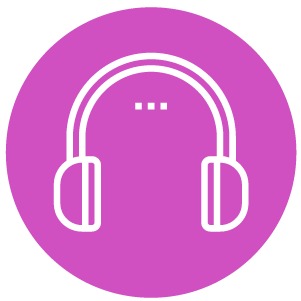 Listen:
Digital Analytics Power Hour
50-60 minutes per episode
Hosts Michael Helbling, Tim Wilson and Moe Kiss tackle a different data science topic every episode in revealing, conversational interviews with people in the industry. Recent episodes we enjoyed include RAD Podcast Analytics with Stacey Goers from NPR and Data and Disasters (of the Natural Kind).
Data Skeptic
20-30 minutes per episode
Host Kyle Polich explains some high-level data science concepts and research in this weekly podcast. Recent episodes we enjoyed include BLEU and Text Mining in R.
The O'Reilly Data Show
30-40 minutes per episode
Host Ben Lorica interviews experts on some of the big ideas in data science: machine learning to create smarter cities, managing bias in AI, and more. Recent episodes we enjoyed include and more.
Data Crunch
20-30 minutes per episode
Host Ginette Methot talks to entrepreneurs and experts about their experiences employing new technology—their approach, their successes, their failures, and the outcomes of their work.
If you're interested in
DATA VISUALIZATION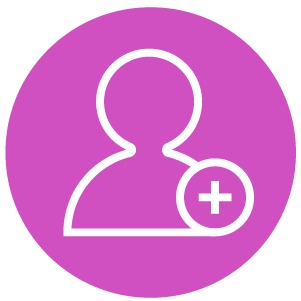 Follow:
Amber Thomas, @ProQuesAsker
I'm a pro question asker, currently telling #dataviz stories @puddingviz. Away from my keyboard, I'm an aerialist, hiker, dog cuddler, and bookworm. She/her
Data Vis Book Club, @datavisclub
By @lisacrost from @datawrapper. #datavisclub. Currently reading "Factfulness" by @HansRosling. You like to discuss books? Check out the pinned tweet.
John Burn-Murdoch, @jburnmurdoch
Stories, stats & scatterplots for @FinancialTimes john.burn-murdoch@ft.com | #dataviz
Lisa Charlotte Rost, @lisacrost
Creating & writing about dataviz for @datawrapper. #visber & @datavisclub organizer. Fan of numbers, systems & overviews. I believe in maps, not the territory.
Mike Bostock, @mbostock
Building a better computational medium. Founder/CEO @observablehq. Creator #d3js. Former @nytgraphics. Pronounced BOSS-tock.
Susie Lu, @DataToViz
Senior Data Visualization Engineer at Netflix. Art at http://instagram.com/susie_draws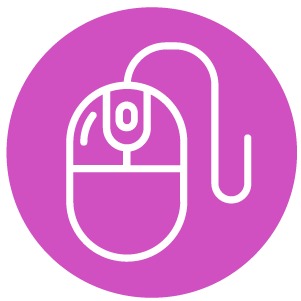 Explore:
Workout Wednesday
Test your knowledge of Tableau with these weekly projects that entice participants to replicate the challenge in the software using the data provided. They don't post solutions, but you can follow #WorkoutWednesday2019 for some insight.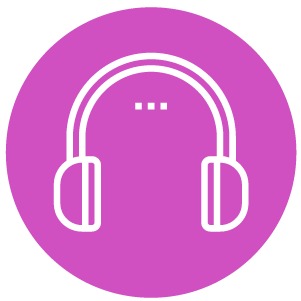 Listen:
Data Stories
35-45 minutes per episode
Hosts Enrico Bertini and Moritz Stefaner walk through different data visualization projects with their creators from concept to execution. Recent episodes we enjoyed include Visualizing Earth with Cameron Beccario and FlowingData with Nathan Yau.
PolicyViz
30-40 minutes per episode
Host Jon Schwabish chats with data scientists, journalists, authors and more about their careers in visualization and what they love about it. Recent episodes we enjoyed include Episode #148: Jessica Bellamy and Episode #145: RJ Andrews.
Storytelling with Data
35-50 minutes per episode
Host Cole Nussbaumer Knaflic guides listeners through the art of using data and visualization to tell a story, along with the help of experts. Recent episodes we enjoyed include #14: Learning Dataviz and #10: Right Place Right Graph.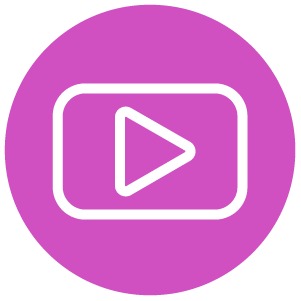 Subscribe/Join:
Data Visualization Society
This worldwide community of almost 4,000 people includes software designers, UX experts, journalists and more. Resources include a job board, an events calendar, and a Slack channel to connect with other people.
If you're interested in
STATISTICS AND DATA ANALYSIS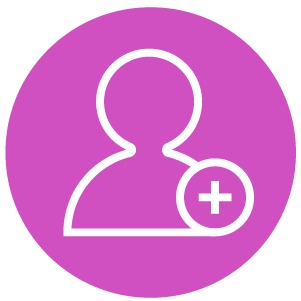 Follow:
Christopher D. Long, @octonion
mailto:sabermetrics@gmail.com
David Smith, @revodavid
Cloud Advocate at Microsoft. Tweets about AI, Data Science, R #rstats and other things I love: culture, politics, gaming, my husband @nonfamousjay. He/him.
Marck Vaisman, @wahalulu
Data Scientist & Azure Data/AI Technical Specialist @Microsoft. #rstats geek. #bigdata professor. @DataCommunityDC Co-Founder. Dad. Kid at heart ¡venezolano!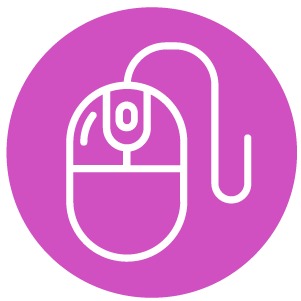 Explore:
11 Popular Data Science Projects for Aspiring Data Scientists
Tackle 11 datasets ranging from beginner to advanced on this list of challenges. Subject areas include Boston housing data, Census income and Chicago crime statistics.
24 Ultimate Data Science Projects to Boost Your Knowledge and Skills
Another two dozen data challenges to work on — wine quality, Black Friday, and urban sound are among the subjects. This list also links out to a tutorial for every problem.
Tidy Tuesday
This GitHub repository is full of challenges asking data scientists to explore a new dataset using their R skills. Connect with other participants and come back every Tuesday for more.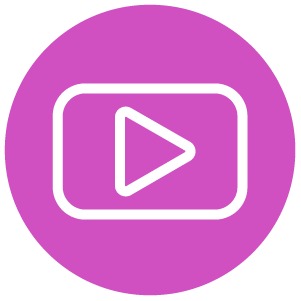 Subscribe/Join:
Data Is Plural
Subscribe to the Data Is Plural newsletter for a weekly list of some of the most interesting, obscure and fascinating datasets available on the internet. Bonus: Author Jeremy Singer-Vine saves everything in a structured archive for you to explore.
Back to top
If you're interested in
ETHICS AND DATA FOR SOCIAL GOOD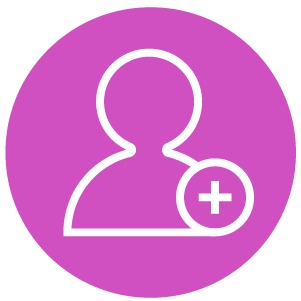 Follow:
Andreas Weigend, @aweigend
Former Chief Scientist @amazon, Author of Data for the People (http://amzn.to/2kojgdy )
David Gutelius, @gutelius
CEO @MotivaHQ, Founded the @dataguild. I like startups, data of all sizes, economics, network dynamics, adventure, national insecurities, and improving things.
Doug Cutting, @cutting
Founder of Lucene, Nutch, Hadoop & Avro.
Drew Conway, @drewconway
1994 Blockbuster Video Game store champion for Bridgeport, CT.
Jake Porway, @jakeporway
Believer in smart machines for beautiful purposes || Director @DataKind || TV nerd @NatGeoChannel || Fiercely optimistic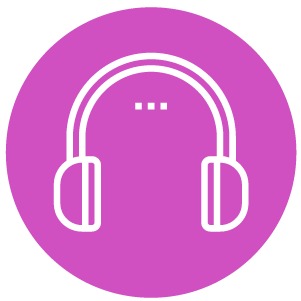 Listen:
DataFramed
50-60 minutes per episode
Host Hugo Bowne-Anderson talks about data science in the larger picture of society: Inclusivity, privacy and ethics are just some of the topics covered in this weekly podcast. Recent episodes we enjoyed include Women in Data Science (with Reshama Shaikh) and Data Science, Gambling and Bookmaking (with Marco Blume).
Last updated: June 2020