Tools and Tips for Young People to Protect Their Finances Online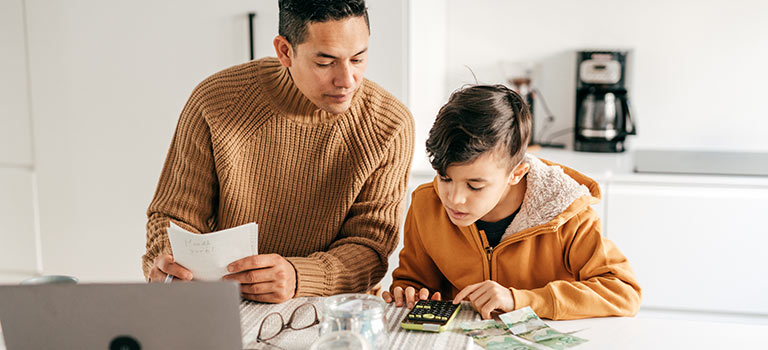 When American businesses closed their doors to in-person shoppers due to the global pandemic, digital banking became more than a short-term solution for e-commerce.
In April 2020 alone, new mobile banking registrations increased by more than 200% in the United States. By the end of the year, Accenture's 2020 Global Banking Consumer Study found that almost half of consumers (46%) said they would continue to use virtual banking.
"The digitally-native generation may feel more adept than their parents at navigating life online, but many still lack financial literacy."
Banking is rapidly shape-shifting to fit users needs with contactless payments for health concerns, seamless transactions between long-distance friends, virtual donations to support social causes, and alternatives to outdated banking institutions.
The digitally native generation may feel more adept than their parents at navigating life online, but many still lack financial literacy. Only 21 states require high school students to take a course in personal finance, according to a 2020 survey by the Council for Economic Education.
As online financial services become more popular, adults may want to rethink the way they teach financial literacy to young people, incorporating best practices for keeping data and personal information safe online.
What to Know Before Using Digital Banks and Payments
As is the case with all online services, apps and sites are constantly tracking, collecting and even using/selling data about users' behavior. While using these services can be more convenient than visiting a bank teller or writing a check, the drawback may be that consumers become lax about tracking their digital financial footprint and less vigilant about data security.
In some cases, virtual banks are exposed to a higher risk of high-tech crimes such as financial theft, identity theft and hacking of computer systems.
Virtual payment systems can take many forms beyond traditional banking, so young people and their parents may want to understand the difference between alternative payment types and the risks associated with them.
Types of Alternative Payments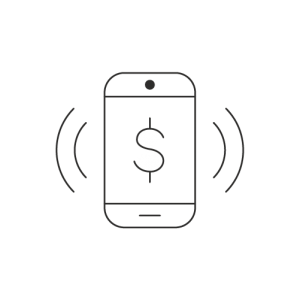 Digital Wallet
Mobile app for users to make transactions with businesses online or in stores, similar to a physical credit card.
Ex: Apple Pay, GooglePay, CashApp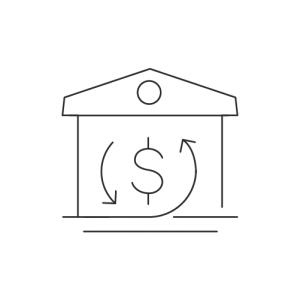 Bank transfer
Mobile payments that redirect the user from the e-commerce site to their online bank account, or a direct link from a user's bank to the e-commerce site.
Ex: PayPal, Venmo, Zelle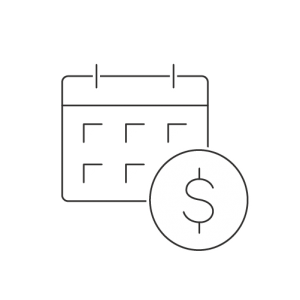 Prepay
Digital gift cards purchased with cash or another payment for the purpose of using them to pay for a good or service in the future.
Ex: Groupon, Nift, LivingSocial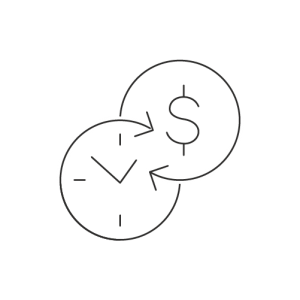 Post-pay
Deferred payment systems for users to buy a good or service and pay for the cost in installments, often with interest.
Ex: AfterPay, Klarna, PayPal Credit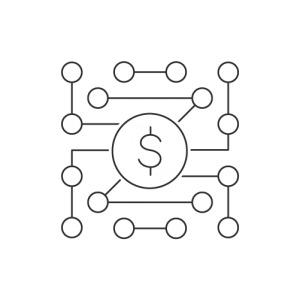 Cryptocurrencies
Currency that only exists digitally, recorded by decentralized authorities instead of a central currency issuer such as the Treasury Department.
Ex: Bitcoin, Ethereum, Tether
While some of these alternative payment systems only require credit card information, some apps can link directly to a user's bank account. Opening a kid's first checking account can be a great time to discuss the safety of protecting personal information online, especially if it's also around the time they're beginning to use social media platforms.
For example, many mobile wallet and social media payment systems are considered peer-to-peer payment systems, where money is exchanged between peers, instead of between a business and consumer. Users can exchange money with friends, family members, colleagues or even fundraisers for any reason.
Peer-to-peer payments are known among adults for the ease of splitting restaurant bills, but young people might have questions about when and why to respond to a request for payment.
Adults and their kids are likely to have very different understandings of online behavior. Young people who have grown up with technology at their fingertips might be confident in their digital skills, but have much to learn from adults who have a longer history of maintaining a bank account and using financial services.
10 Financial Protection Measures Anyone Can Practice
Teaching Young People About Financial Literacy and Data Security
Young people learn about finances and tech safety from many sources: parents, teachers, peers, media and information they find online. Though financial literacy isn't a core part of many K-12 curricula across the country, it can be helpful for teachers to touch on it in the classroom, and for parents to guide their kids' understanding of how to protect their information and finances.
Giving kids an early financial literacy education has been found to lead young people toward better financial decision making, including taking out fewer loans, maintaining a higher credit score and more.
As more schools add financial literacy to their curriculum, the National Cyber Security Alliance recommends that adults rethink the rules of best practices (PDF, 206 KB) to incorporate updated tech security concerns related to money, information and privacy:
Tips for Parents Teaching Their Kids About Financial Literacy
Be proactive about tech use. When gifting a mobile device—even if it's not the first time they've used one—teach the recipient how to use it, and follow up periodically about how it's going.
Find out what they know. Because they might already have ideas about money and tech from other sources, ask kids about their concerns to understand what they may already know.
Have everyone participate in the rules. Make realistic, enforceable rules together that each person follows equally. Be open to changing rules over time based on financial circumstances.
Establish a safe space. Discussing money can make people feel vulnerable; let kids know their mistakes may have consequences, but that honesty can help keep them—and their finances—safe.
Make use of parental controls. For younger children, consider monitoring their browser use or installing a kids' version of a browser to limit access to unsafe websites or apps.
Help teens help each other. Accept the likelihood of peer influence, where teens are likely to turn to their friends for financial advice and decision-making support.
Be specific about safety. Teach kids what personal information is, what it might mean to different users, and how to protect it online.
Discuss the golden rule. Use this well-known adage for instilling kindness and safety when posting information that might lead to a security breach for peers, friends or family.
As the digital landscape continues to evolve, parents and their families may benefit from keeping conversations about money open and revisiting issues over time. For example, each time kids sign up for a new social media account or download a new app, discussing the expectations and boundaries about what they share, post and consume may help parents understand the nature of the new apps and the habits their children may be developing. The contents of social media posts on microblogging sites such as Twitter or Reddit may be different from more media and commerce-driven apps like Facebook, Instagram or YouTube.
The more specific parents are with their expectations, the easier the rules may be for kids to understand and follow, according to tips on financial literacy from the Federal Trade Commission (FTC). When everyone is on the same page, safety and security become easier to manage, which can help young people build the skills they need to manage their financial protection throughout adulthood.
10 Financial Protection Resources For Young People
This article is for informational purposes only; individuals should consult with a professional before making decisions about their financial data security.